Meet the team bringing Beath and friends to life. Yes, you can blame us.
***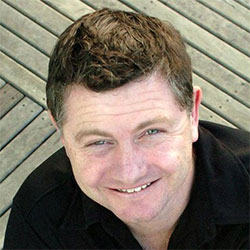 Matt J Pike
Author
Like the legendary R M Williams, Matt was born in Jamestown in rural South Australia. But that's where the remarkable similarities between these two end. While Reginald went from bushman to world renowned millionaire outback clothing designer, Matt is a complete dag who was lured by the city lights of Adelaide.  Kindergarten in the big smoke was a culture shock, but it is here he first discovered his love of storytelling.
In high school that love found an outlet in a series of completely unflattering cartoons about fellow students and teachers alike. He survived long enough to further his art into a successful career in multimedia design but, like a zombified leech, the lure of the written word gnawed at him, forcing him to pen his first novel, the award-winning sci-fi comedy epic, Kings of the World. It was followed the next year by Amazon Australia dystopian sci-fi best-seller Apocalypse: Diary of a Survivor.
Matt donates part-proceeds of each book sold to find a cure for Rett Syndrome, a neurological condition the youngest of his three children, Abby, has. As a gorgeous Rett angel, Abby cannot walk, talk or use her hands in a meaningful way. So, not only is each of your book purchases a ticket to fantastically rounded, character driven, hilarious and poignant sci-fi awesomeness, it wraps you in a warm feeling that you've made a difference to people who deserve your help the most. Like the zombified leech it's a no-brainer.
***
Steve Grice
Illustrator
Details coming soon – Seriously, he told us they were. But he moves in mysterious ways, does Gricey. We may never know.
***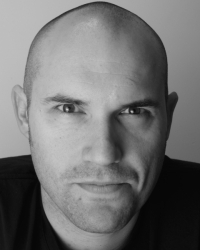 Justin Braine
Narrator
Justin Braine is one of Australia's most sought after voiceover artists and has worked for every major sound studio and advertising agency in Australia. He has voiced numerous award winning radio and television campaigns and over 20 animated films and shorts.
Justin's voice is incredibly versatile. From the smooth informative corporate reads, to the 'every man blokey' style.
***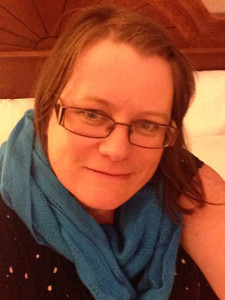 Lisa Chant
Editor
Ask Lisa Chant what she wants for her birthday and the answer will always be the same. Books, books and more books.
A lifelong lover of words who could read when she was three, Lisa has been passionate about great stories for as long as she can remember.
Not surprisingly, this translated into a successful career in journalism, where her favourite jobs have included working as a children's editor. And yes, that does mean she got paid to read as many children's and YA books as she could get her hands on.
From journalism it was an unplanned, yet natural, progression into editing books, where she found that, among other things, her 'spidey sense' came in handy for spotting a poor adjective or conflicting character trait at 1000m.
Lisa has now edited several of Matt's books and loves his clever way with words and a plot. He even managed to get her interested in Zombies, something she had studiously avoided up until now thanks to a very weak stomach for gore.
She dreams of being as kick ass as Elizabeth.
***