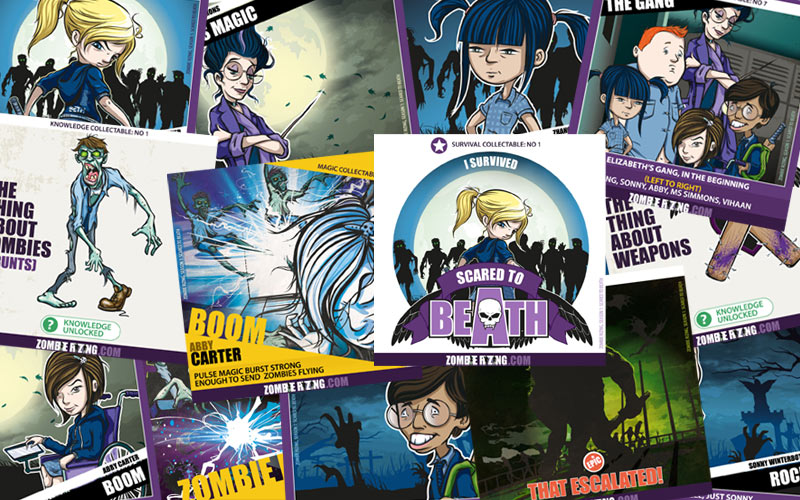 One of the most exciting thing about a new Zombie RiZing book (apart from the magic, monsters and mayhem) is finding out all the new collectables on offer. As with book 1, A Fate Worse Than Beath has eight collectables available for readers/survivors.
Without adding spoilers we can tell you there are:
3 x Knowledge Cards
2 x Character Cards
1 x Magic Card
1 x Epic Card
1 x Survival Card
Over to you, survivalists.