Drum roll…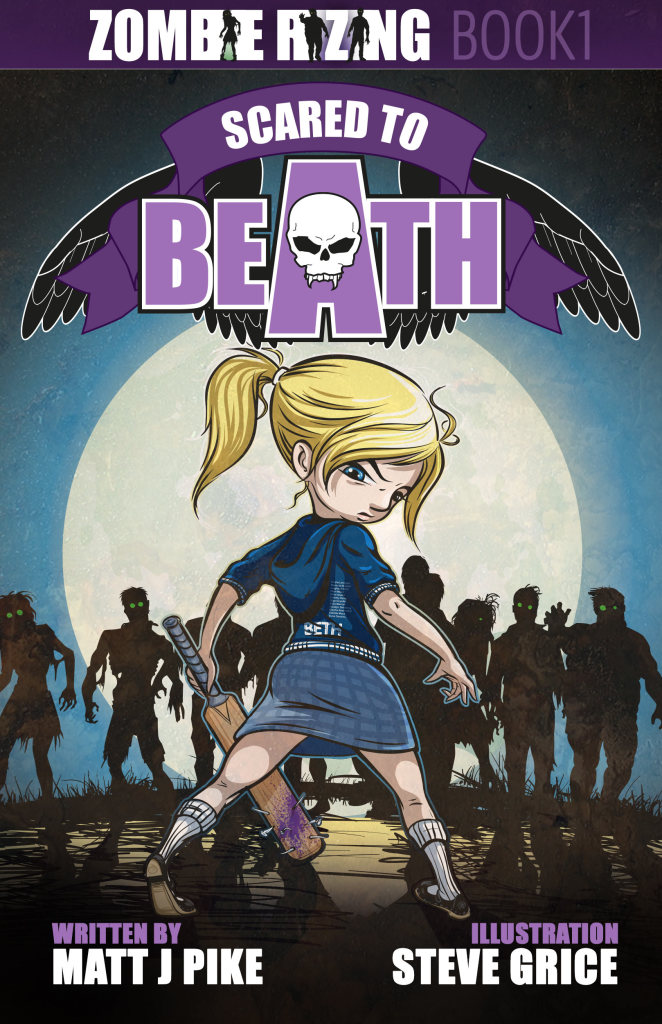 I love what Gricey did with the illustration of Elizabeth – kickass!
The grunts in the background look killer too – the one on the right's my favourite for some reason 🙂
As for the title, I wanted to give the lettering a kind of 'All-American high school' feel, then smash it together with a goth vibe and more than a hint of traditional tattoo style. It was so much fun to do and I'm stoked with the result.
Pre-order Zombie RiZing: Scared to Beath at Amazon now.